Over a decade of experience in property inspections with over 3,000 inspections completed!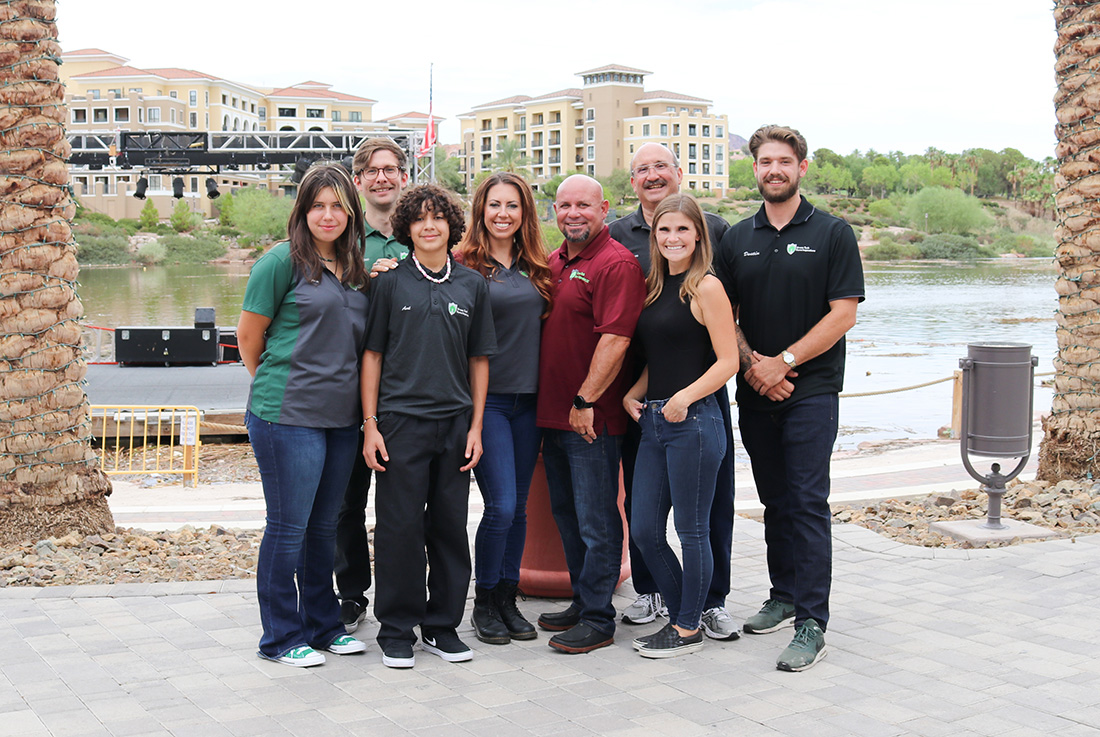 You can be sure that I am trained to notice minute details that may be overlooked by others. In addition to being a home inspector, I have an extensive background of 25 years each in the construction industry. Previous to becoming a state-certified home inspector, I spent many years as a foreman on utility projects. When it comes to inspecting houses and other types of residential properties, it is invaluable to choose an experienced inspector with training and expertise in multiple areas of construction, because I have a deeper understanding of everything that goes into the building process.
My previous career not only enriches the quality of my inspection skills but also provides insight into the causes and effects of my findings. I enjoy helping you learn about the fine points of your home; how utilities work and how to maintain them. Purchasing a new home can be a daunting endeavor, but GreenTech Home Inspections can make the process manageable, encouraging, and even fun!
Request to schedule an inspection of the highest caliber from GreenTech Home Inspections.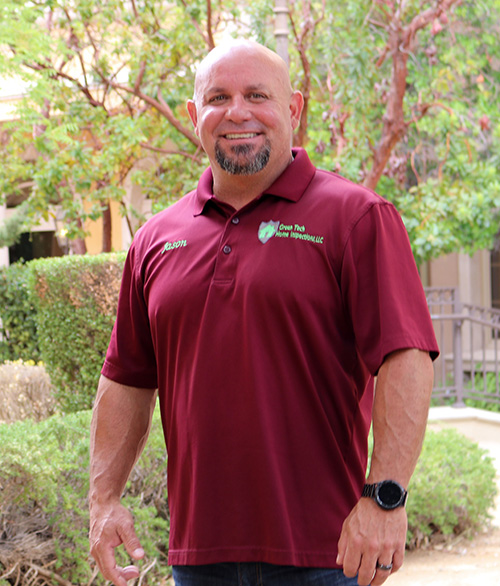 Jason Rivera
Company Owner | Home Inspector
I'm Jason Rivera, owner and home inspector of GreenTech Home Inspections. I have a love of outdoor activities such as fishing, camping, and hunting. I spend any free time I have in the great outdoors. My respect and love for nature reflect the environmental focus we have as a company.
In addition to spending time with my clients to explain our findings as a home inspector, I enjoy helping our customers realize the full potential of their home with regard to energy efficiency.  Insulation, seals on doors and windows, and the heating and cooling systems can all have a major effect on your energy consumption, and you can help save the earth and save money at the same time by optimizing your home's efficiency. My motive is not to pressure you, but rather to offer you additional knowledge that most home inspection companies do not offer.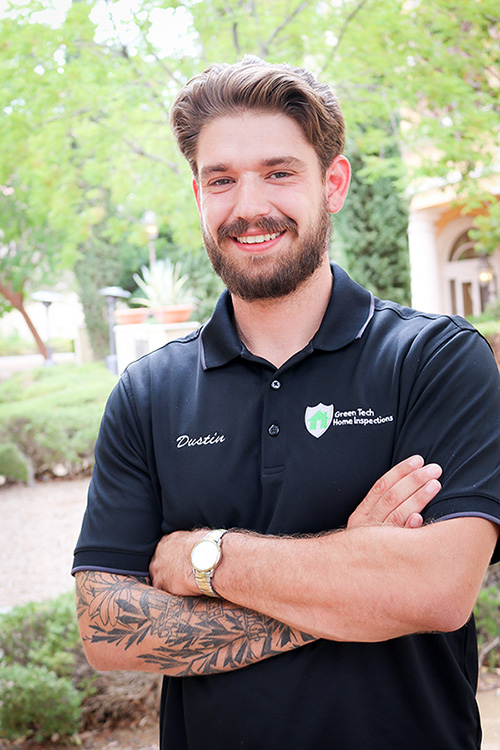 Dustin Unger
Home Inspector
Meet Dustin Unger, our newest addition!  He was born and raised in Las Vegas, a true Vegas native.  Growing up, he found himself attracted to building and craftsmanship.  He started small, excelling in an art program focused on ceramics and 3D design where he placed first and  graduated!  Soon after, Dustin began his work life in the industrial world, surrounded by the different facets of construction. In his early 20's, he ventured away to California where he designed and built a greenhouse manufacturing plant, then moved on to being a carpenter working on high-end houses back home in Vegas.
He fell in love with houses and the variety it offers such as different build styles, creativity, and the industry itself.  He wanted to be a part of this world and anxiously ventured into home inspections!  Dustin loves everything about it from working with people he meets to the mini exploratorative adventures he finds when going inside each unique home.  He looks forward to meeting you and hopes to build a long-lasting relationship with each one of you!
Fun fact- Dustin can do the splits! Yes, you read correctly.  The splits!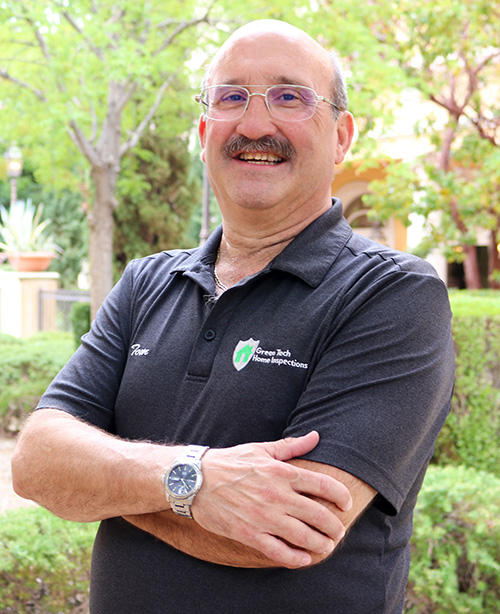 Thomas Fey
Home Inspector
Tom was born in beautiful upstate New York and lived there until moving to Las Vegas in 1983.  He is happily married to the love of his life, Kathy, for 16 years and counting.  They have 3 daughters and 10 grandkids! (Talk about being busy!)  In his free time, Tom enjoys competition BBQs, with ribs and pork butt being his favorite to master.  He is a huge baseball fan and yes, you guessed it!-the NY Yankees!!  He also enjoys movies.
Tom is extremely easy to talk to, knowledgeable, social, and enjoys taking time with buyers at inspections.  His wife says that he knows too much about nothing (except for inspections, that is!)  Tom is a great asset to GreenTech Home Inspections and we are happy to have him as part of the GreenTech family!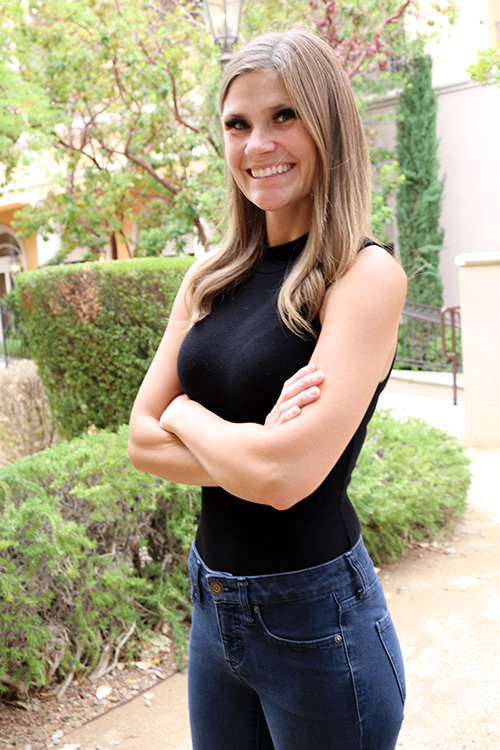 Hilaire Pratt
Office Manager
If you call our office and you hear the sound of screaming or "meeeeeehing", don't be alarmed! It's our office manager, Hilaire!  She is a mom of two kids, two dogs, a cat, and two goats!!  At the age of 27, she relocated to California from Las Vegas to get a fresh start as a stay at home mom after working 9 years in the optical world. When the opportunity to work from home for her best friends, Erin and Jason, she jumped at the opportunity!
She loves being able to build relationships with realtors and their clients by creating a fun atmosphere when she answers the phone.  There's never a dull moment when you call Hilaire at GreenTech "Home Inspections!